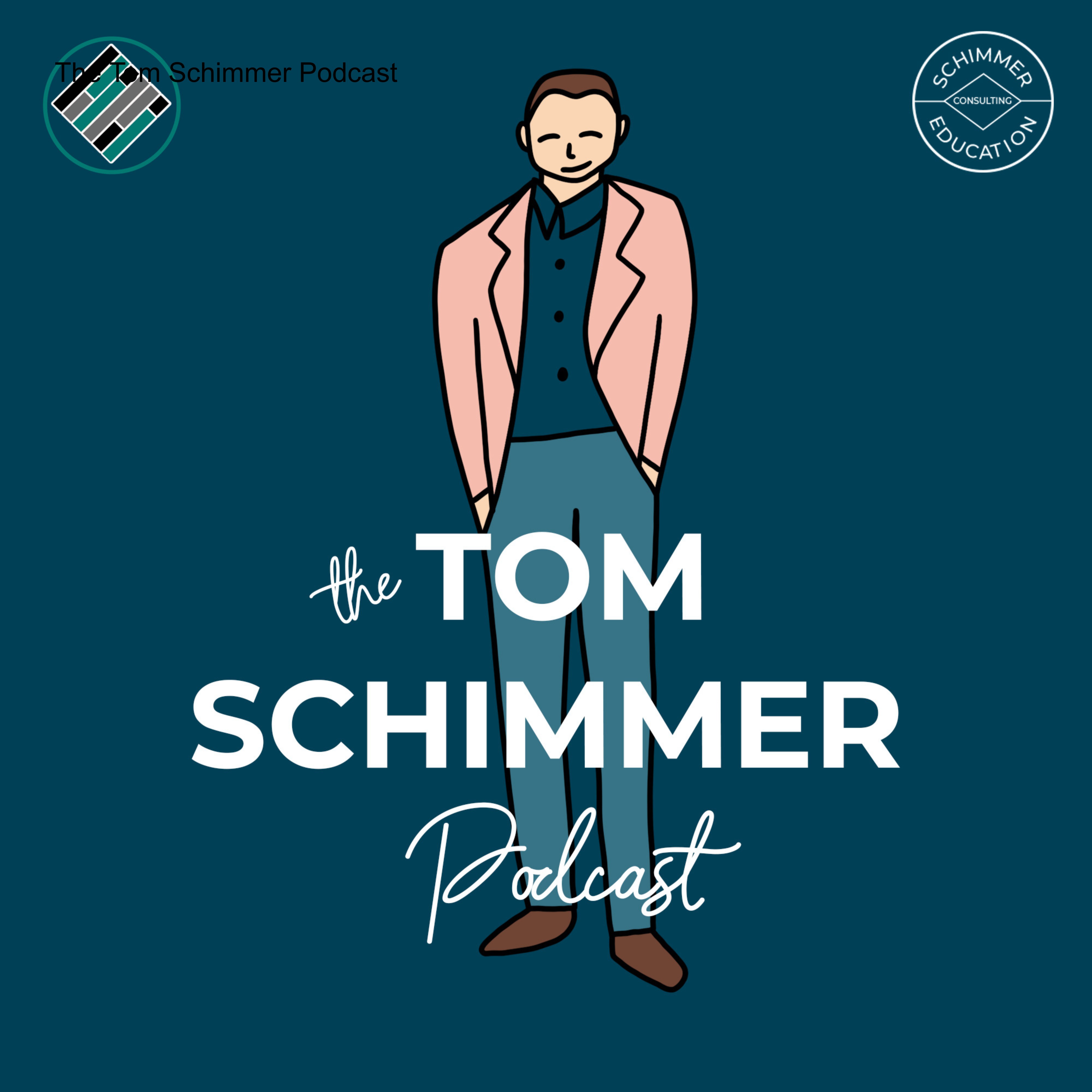 In Don't @ Me (6:22), Tom takes aim at the (intentional or otherwise) divisiveness that seems to be emerging within the education profession, especially on social media. Then, Tom is joined by Doug Reeves (15:38) part two of their conversation; this week centers on leadership and implementation of change. Finally, in Assessment Corner (39:05), Tom highlights the importance of relevance in assessment design.
50th Episode Contest (12 for 12)
(1) Post a picture on Twitter, Instagram (NOT IG story b/c those disappear), or Facebook OR a video on TikTok (yes, the podcast is on TikTok) of what you typically do while listening to the podcast. E.g., Twitter - Something like Hey @TomSchimmerPod, I love listening to the podcast while on my commute to/from work every day OR Hey, @TomSchimmerPod, I love listening to the podcast while I work out or whatever. You have to tag the podcast - Podcast handles. I'll check you are following the podcast too; that's a must.
(2) Then, you have to get at least 12 people in the next 2 weeks to subscribe to the podcast and post about it. 12 hours of coaching – 12 people. It might sound something like this: I just subscribed to the @TomSchimmerPod. Thanks (tag you - @mybestfriend) for the recommendation! They don't have to post a pic but that would certainly be cool if they did.